Do you have a hobby? Did you know there are several hobbies that reduce stress? It's true! Let's talk about it.
Stress is a common issue that comes with daily life. Stress often leads to anxiety, depression, and other mental health issues. When our lives get too busy, it is hard to be motivated and productive. That is why we have to put extra effort into managing stress. Hobbies are a great way to reduce stress.
It is not always possible to control external circumstances, but it is possible to control our response to them. Our response is what can make us feel overwhelmed or stressed. Everyone's life is stressful at some point, but we can do a few things to help with this. There are many methods that we can use to reduce stress and find happiness. Finding a relaxing hobby is one way to do that.
Sometimes stressors become a part of our lives for many reasons. The most common causes of stress are work, family, finances, and relationships. It is essential to learn how to manage these stressors to live your absolute best life!
In this article, I will be sharing some hobbies that reduce stress and help you relax.
hobbies that reduce stress
by Cherith Fluker
Hobbies That Reduce Stress
1. Journaling
Journaling has various benefits, and one is calming down an overactive mind. When you write down what is bothering you, you can gain a completely different perspective on the issue. Journaling is an ideal way to convey your challenges while keeping them a secret.
Read Next: Benefits of Keeping a Journal
2. Arts and crafts
Anything that encourages your creativity and imagination can be in this group.
Coloring Books for Adults – Coloring itself has relaxing effects. There is something called Coloring Therapy, and it is ideal for relaxation and unwinding.
Painting – It doesn't matter at all whether you consider yourself Pablo Picasso or a kindergarten child who has just learned to draw two straight lines. Try to give your thoughts shape and color. Dedicate at least an hour to this activity. At the very end, analyze your masterpiece. Many say that one picture is equivalent to a thousand words.
Use your hands – Find clay, sand, Play-doh, or something similar that can allow you to make different shapes.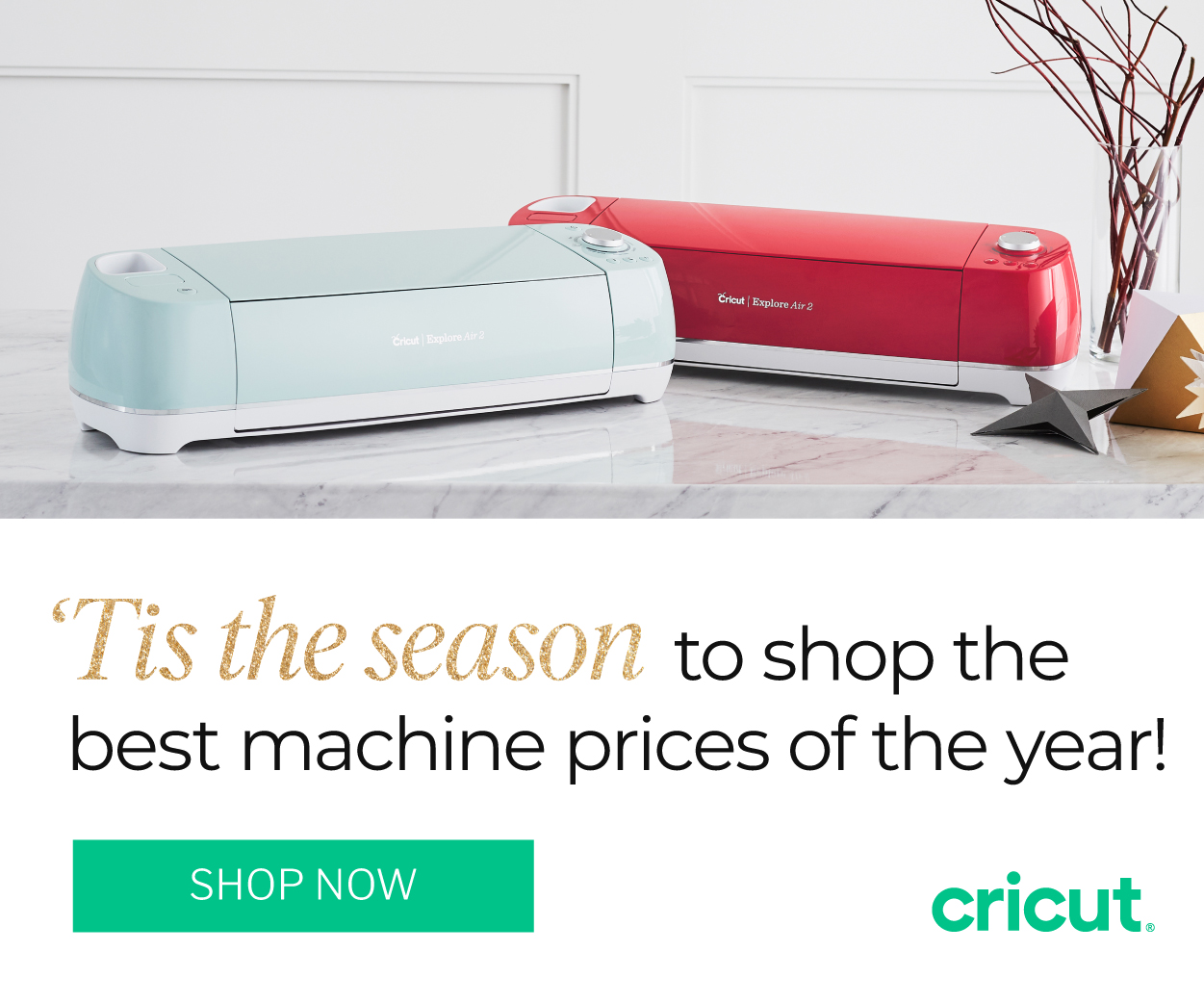 You can find great, inexpensive crafting supplies at Dollar Tree.
Did you know that you can take crafting classes (and so much more) on Skillshare? Skillshare is a great place to learn new skills from photography to gardening to everything in between.
3. Baking
The benefits of baking for stress relief are both physical and mental. You can create a delicious, healthy treat to help with your anxiety and insomnia.
In addition to the aroma, it is easy to find comfort in food that you make by hand. It also allows you to make something that you can enjoy or give to someone.
Baking is a beneficial activity, both for you and for those who will eat your artwork. Look for recipes you've never tried, or create your own. If you are a food lover, this will be an ideal activity for you.
Delicious baked goods begin with great bakeware and the right kitchen tools.
Read Next: Entenmann's Minis Crumb Cake Parfaits
4. Gardening
Gardening is an activity that can help people relax and enjoy the beauty of nature. It has several benefits, including improving mental health, relieving stress, and building self-esteem.
Working in your garden gives you something to focus on and allows you to let go of your worries. This is why so many people are drawn to it.
Tending to a garden can be an excellent way for those struggling with anxiety or depression to find some peace in a busy world. People looking for ways to relieve stress may find gardening an interesting hobby or even therapeutic.
Spend time in nature to be surrounded by trees, flowers, and grass. That will help you feel grounded. If there isn't a park or woods near you, you can always plant a small garden in your backyard or create a container garden.
5. Adopt a pet
Pets can provide a sense of security and comfort to people during troubling or stressful times. They offer unconditional love, companionship, and care.
There are many ways that pets can be beneficial to people who are struggling with stress. Pets provide unconditional love and security, which is a vital aspect of gaining peace of mind.
A study conducted by the American Animal Hospital Association found that pets relieve anxiety in humans by generating oxytocin, termed as the "love hormone." Oxytocin is associated with feelings such as trust and social bonding. Pets also increase levels of serotonin, which can help reduce depression symptoms.
If you decide to adopt a pet to relieve stress, dedicate yourself daily to your pet. Teach it tricks, take it for a walk (if you get a dog, for example), and go on adventures together. Dogs are an ideal therapy for those with an overactive mind. Many therapy dogs are trained to help those who suffer from depression, anxiety, or other disorders.
6. Knitting/Crochet
Have you ever noticed that people look so peaceful when they are knitting or crocheting? I've often thought about adopting this habit because it really seems calming. The repetitive motion of knitting and crocheting could be the key to its relaxing effect. There is scientific evidence to support that repetitive motions trigger a release of serotonin, the neurotransmitter associated with calmness and well-being.
Mental Health America's blog lists more information about the mental health benefits of knitting.
7. Puzzles/Games
When you do puzzles, the neurotransmitter dopamine is produced. Plus, puzzles are a fun way to relieve stress and relax. Puzzles are a great way to spend time alone and can also be a fun family activity. Another cool thing about puzzles is that you can vary the puzzle size, depending on how much (or little) you want to be challenged. Puzzles and games are great self-care hobbies.
8. Singing/Dancing
Singing and dancing are fun hobbies that can really help you take your mind off of the stressors in your life. I love singing in the shower and in the car and even when I'm cooking or doing chores around the house. It doesn't matter if you're the best singer or dancer, all that matters is that you're having fun! Grab your ipod, put on your favorite tunes, and sing and dance your stress away!
9. Organize your wardrobe, drawers, cabinets, bedding, kitchen
A cluttered space can cause stress and anxiety. So, how about tackling an area that needs a little organization? An organized space is inviting and relaxing and can relieve some of the stress you might feel.
10. Design your dream home
A fun hobby of mine is going to look at houses. In fact, we used to drive around on Sunday afternoons looking for Open House events. Even if you're not in the market for a new home, designing your dream home can be so much fun.
Several free interactive home design websites let you play around with floor plans to create your perfect house. My favorite is Wayne Home's Interactive Floorplans.
11. Sign up for various online courses
Have you ever dreamed of learning a new language? A new skill or craft? There are several online classes available that you can enroll in to learn whatever it is that you've been wanting to learn. If you find yourself with free time on your hands, you should consider signing up for an online course. There is practically a course for everything on the internet today.
Skillshare offers a variety of online courses.
12. Make a calm down jar
A calm down jar is a mindfulness tool for both adults and kids. It's a way to meditate when you're feeling anxious or stressed. Lots of people recommend calm down jars for dealing with difficult emotions.
You can make your own calm down jar or you can purchase a premade one from Etsy.
13. Scrapbooking
Have you ever tried scrapbooking? Scrapbooking is a fun hobby because it allows you to take a trip down memory lane as you put together something you can look back on for years to come. Scrapbooking is one of those hobbies that can continuously put a smile on your face as you look back on the photos and remember important times in your life.
14. Creative Writing
Creative writing is a fun way to spend your free time if you're someone who likes to write. It allows you to write freely about whatever is on your mind. Creative writing is a great way to express yourself
15. Listening to music
Listening to music is fun and relaxing and it often takes your mind off of whatever is stressing you out. Find music to put on your playlist that is positive and uplifting and that puts you in a happy mood. Create a playlist of your favorite songs so that you can easily begin listening to your favorite songs.
Shop Legacybox – the easy, all-in-one kit for digitizing your media!
16. Exercising
You've probably heard this more times than a few, but exercising is a great hobby and one that is sure to help you reduce stress and relax. Exercising is another hobby that has lasting benefits. In this article, I talk more about the benefits of exercise.
And don't worry, if you have a busy schedule or are unable to go to the gym for your workouts, I have this article to help you get your home gym set up so that you can work out from the comfort of your own home.
And if you're looking for great workout clothes and shoes at a great price, check out Reebok.
17. Learn a new language
Have you ever dreamed of learning a new language? Learning a new language can be a fun way to increase your confidence while learning a valuable skill. It can provide a sense of confidence that will leave you feeling less stressed in certain situations. This hobby will not only help you relieve stress, but it will leave you with a great new skill.
18. Reading
Reading is a relaxing hobby, especially if you choose the right titles. If you find a relaxing spot to read your book, that's a great way to escape stress for a while. I love reading good books while relaxing on the sofa cuddled in my favorite blanket!
If you enjoy listening to audiobooks, you should check out Audible! You can get a free trial and begin listening to your favorite books and podcasts today.
19. Playing
What's one thing that you notice when you see people playing? They're usually smiling and laughing, right? Playing is a great way to relieve stress and relax. Playing games with your friends and loved ones or even playing solo games can be a great way to reduce stress and bring some happiness
20. Fishing
Studies have shown that fishing can reduce cortisol levels. Cortisol is the hormone that causes stress. Grab your reel and head out to your favorite fishing spot to take advantage of this stress-reducing hobby.
Outsideonline.com has a great article that goes in-depth about how fishing can make you healthier and happier.
21. Blogging
Blogging (as a hobby) can be a fun way to reduce stress, especially if you love writing and connecting with other people. I started blogging to cope with grief and it has helped me through some tough times in my life. If you're a writer looking for a relaxing hobby. You should give blogging a try.
Read my story about how blogging saved my life here.
22. Photography
Photography is a great hobby because it is a creative way to express yourself. Taking pictures allows you to capture images from a unique perspective and share those images with others. Though many people use their photography skills to earn money, photography can be a fun and relaxing hobby.
This great article from Canva suggests that photography can improve your mental health.
23. Golfing
Golfing is a hobby that many people enjoy. It is especially popular in warm summer weather. Though is challenging, it can be a great hobby. Spending time outdoors, getting in some exercise, and spending time with friends are just a few of the benefits of golfing as a hobby.
24. Hiking
There are so many reasons why hiking is a good hobby. In addition to being relatively easy and inexpensive, it's also a great way to get in some exercise and enjoy nature. Hiking is a hobby that has so many stress-relieving benefits. So, grab your hiking boots and get going if you're looking for a way to relax and relieve stress.
25. Foraging
Foraging is a hobby that is growing in popularity. Adventurers worldwide love getting out in nature to find things that they can bring back to their homes to eat or to decorate with. Though foraging can be an exciting hobby, it's essential that you take some time to learn before you simply jump into this activity. There are lots of resources available for beginning foragers and I highly recommend you study before you being exploring.
Check out this article from Backpacker to get started learning more about foraging.
26. Kite flying
Kite flying is a fun activity for kids, but adults can enjoy this activity, too. Getting outside and moving your body are great ways to relieve stress and kite flying requires you to do both! I've seen people flying kites before and they always seem to be smiling and enjoying themselves. This is a great hobby to try out if you're looking for something fun to do.
27. Listening to podcasts
Instead of listening to music or the news on my commute to and from work, I've now started listening to podcasts. I love controlling the content that I'm listening to by choosing the podcasts that serve me well. There are so many amazing podcasts that are uplifting and I've found that tuning in to podcasts in the car makes my drive less stressful.
Need a podcast to start with? Check out my podcast!
28. Stargazing
Stargazing is a great way to enjoy the night sky. Starry nights are beautiful and relaxing and can be a great way to just enjoy the outdoors. In addition to admiring the beautiful stars in the sky, many people who stargaze also enjoy watching the sun and the moon.
This post was proofread by
Grammarly
What are the most expensive hobbies?
Many of the activities on the list of hobbies above are fairly inexpensive, yet they have stress-reducing qualities. There are, however, several additional hobbies that are a bit more expensive that are very popular amongst hobbyists. Just because yours is an expensive hobby does not make it more effective, so do not associate the cost of the hobby with its effectiveness. The two are not related. In fact, if you choose an expensive hobby that is out of your price range, it might cause you more stress than relaxation in the long run. So if you don't have that much money to spend on your hobby, you may want to choose a cheap hobby.
Here is a list of expensive hobbies:
Mountain climbing
Scuba diving
Yacht racing
Exotic animals
Car racing
Ballroom dancing
Exotic pets
Car collection
You can also check out Hobby Help's list of the 15 Most Expensive Hobbies in the World for more hobbies and unique experiences.
Conclusion
Everyone has different preferences when it comes to how to spend their free time. You don't have to choose hobbies with hefty membership fees or other associated costs in order to get the benefits of relaxation. However, if you choose to do those things and you can afford it, enjoy!
Whether you prefer climbing the highest mountains or if your favorite passtime is sitting on the porch reading a good book, the important thing is that you are taking time to do something for you.
Find your favorite hobby and engage in it as often as you can to reduce stress and be a healthier, happier you.